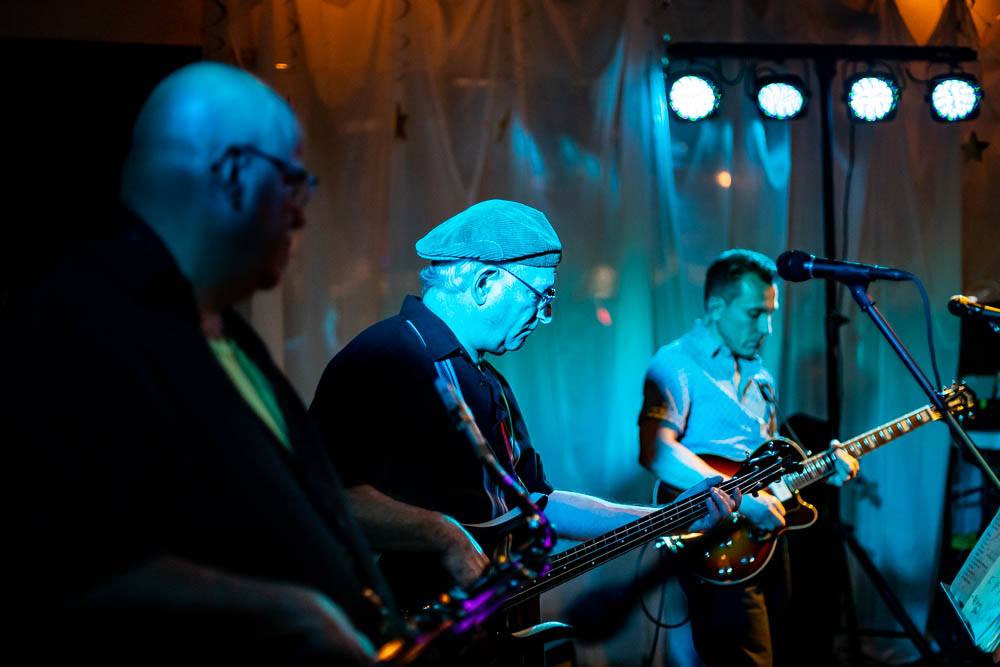 Billy Penn & The Inside Drivers
"Exciting"! "Fun to watch"! "We danced the entire time"! are just some of the reactions to an Inside Drivers show.
The Inside Drivers are a four piece band that you have to see live to fully appreciate. With Billy Penn on guitar/lead vocals, Alan Gowa on bass/backing vocals, Craig Hoek on saxophone, piano, guitar & accordion and Tom Corea on drums/backing vocals they authentically create that "Rock & Roll" sound. The musical focus of the band is paying tribute to legendary artists such as Elvis Presley, Carl Perkins, Jerry Lee Lewis, Roy Orbison, Johnny Cash, Howlin' Wolf, Ray Charles, Chuck Berry, Buddy Holly, Bo Diddley, Eddie Cochran, Little Richard and Gene Vincent as well as some original Inside Drivers songs sprinkled in throughout each show.
Every live performance is filled with exciting entertainment for almost any age group. Youngsters find the music fun and invigorating and memories are rekindled for older folks. Dance, sing along, bop or just watch the show from a safe distance. An Inside Drivers show is suited for almost any event and will ensure it to be a success!
The Inside Drivers are available for all types of events and have years of entertaining experience. Please contact us for bookings.