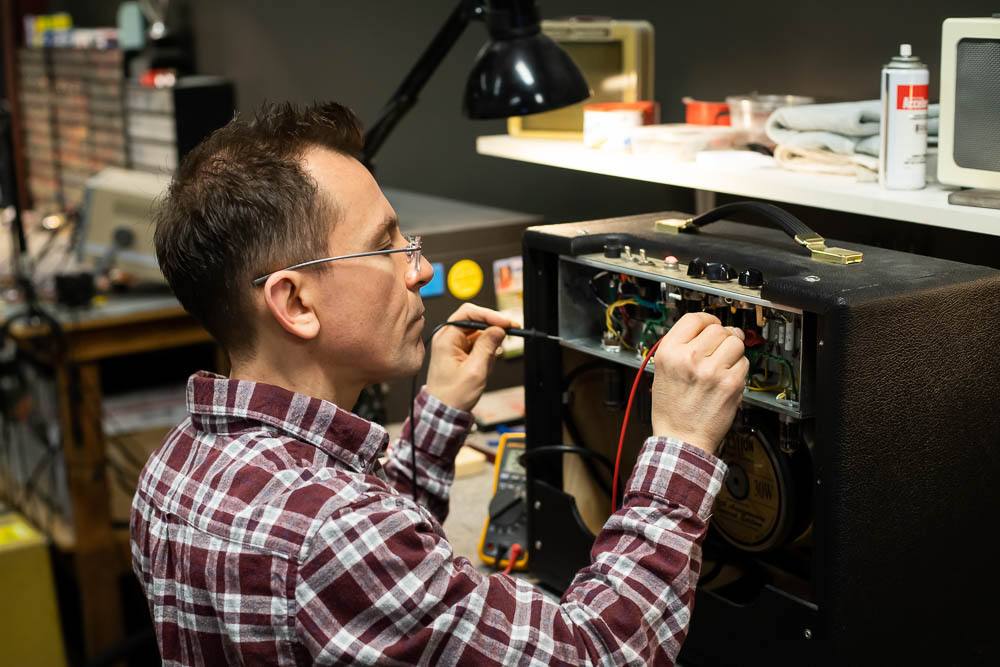 I started Penn Instrument Company and the "Pennalizer " amp brand to build a product dedicated to quality. Quality sound, materials, and workmanship. Each guitar amplifier is handcrafted by me in the U.S.A. -one at a time. Close attention to detail is exemplified on each one produced. The company was formed in 1994 producing the Standard Series of guitar amplifiers. It soon grew to meet the requests of many players wanting a truly custom-made guitar amplifier to meet their personal needs. During the production of all my hand crafted guitar amplifiers I have maintained 100% satisfaction with all my customers! All my products are hand-made and are rigorously tested for reliability to ensure trouble free operation and warm, dynamic tone. Each amp point to point hand wired to further ensure reliability and tone. 
Contact me directly to order and I will quote a price and give you a production time. A 50% non-refundable deposit is required to start production on any custom amplifier. The balance will be due upon completion not to exceed 30 days. I will then ship your amp to the desired location. I stand behind my workmanship and back it up with a limited lifetime warranty to the original owner.
Warranty
All Penn Instrument Company Products are covered by a Limited Lifetime Warranty. This only applies to the original owner with proof of purchase via original sales receipt. This warranty covers all defects in workmanship but does not cover speakers. Speakers are warrantied by the manufacturer. There is a 30 day warranty on all tubes. Your warranty becomes void if there are any unauthorized repairs or modifications to any product or from any misuse or abuse of any products, and any acts of nature that damage any product.
What does this mean? This means that your amplifier will be repaired at no charge if there are any defects in workmanship! However, all shipping costs are to be paid by the owner. Since 1994 we have never had an amp come back for warranty work!!
If you have any questions please Email me at: info@pennalizer.com